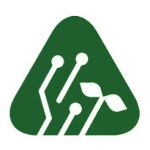 Agrointec is a technology-based company that addresses the agri-food sector with innovative and state-of-the-art solutions to support companies and entities in promoting, enhancing and improving their productivity and operations.
and is based on a triple approach… 
to conceptualize and develop specialized high performance equipment
to improve, automate, transform, optimize and digitalize, agroindustrial processes
to generate real value to the agricultural ecosystem companies
Solutions
adapted to the needs of
the Agrifood industry
Innovation and Technology
for the
Agrifood Industry
Agrointec is part of diferent platforms and specialized work groups with the objective of forming clusters of knowledge, collaborations and innovation in the agri food industry.
GRUPO OPERATIVO "GO ARGRÁN"
Tell us your needs and we will tell you how we can support you.