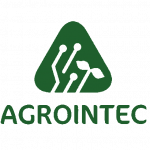 Agrointec is a technology based Company which focuses on the food industry with pioneer, last generation solutions. Our purpose is to support the companies and various entities to raise, upgrade and strengthen its operations and productivity.
and we approach to it from with three perspectives…
With the purpose of conceptualize and develop an specialized high quality equipment
Of how to develop, automatize, transform, optimize and digitalize agro-industrial processes
To generate real value to the companies which are part of the agro-food ecosystem
Adapted
solutions
to the necessities of the
sector Agri-food industry
Technology 

for the 
Agri-food 
industry
Featured 
Agro Bioproducts
Innovation and Technology
for Agri-Food Industry
noahadmin
It enables the management of hundreds of thousands varieties in their different stages, generation or  segregation, with a flexible and personalized characterization system in order to permit an advanced search system of parental candidates to [...]
Tell us your needs and we will tell you how We can support you.