Agrointec Solutions is a technology-based company belonging to Cellbitec Group, which addresses the agri-food industry with innovative and state-of-the-art solutions, to support companies and public and private entities in this sector in boosting, enhancing and improving their productivity and its operations.
R&D is part of our DNA and is based on a triple approach:
through the conceptualization and development of specialized equipment with high perforance and adapted to the needs of the market
applied for the improvement, automation, transformation, optimization and/or digitalization of agro-industrial processes
quality and customized to respond to market needs, in aspects such as outsourcing, consulting, internationalization, marketing or specialized training
contributing to the Agro sector
TO RESPOND TO THE REQUIREMENTS OF OUR OBJECTIVE MARKET
TO RESOLVE SECTOR SPECIFIC NEEDS
Agrointec is part of different platforms and specialized work groups with the objective of forming clusters of knowledge, collaboration and innovation in the agri-food industry.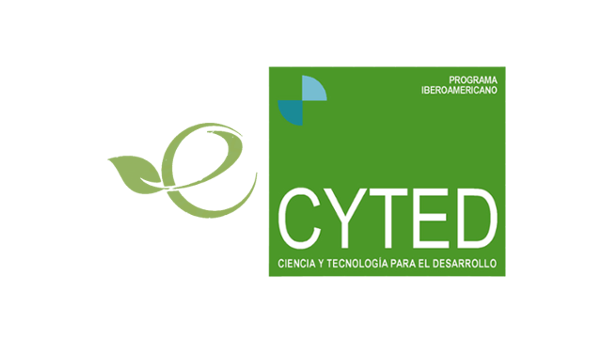 RED CULTIVA
The CultIVA Network, belonging to the Ibero-American Program of Science and Technology for Development (CYTED), aims to obtain an updated list of crops of local and traditional interest mainly in agri-food, but uderutilized on a larger scale, as well as the recovery of those marginalized for current agriculture but of equally potential interest.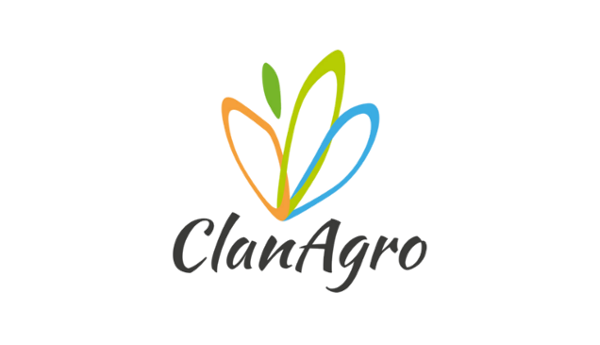 CLANAGRO
CLANAGRO, is a Consortium of Companies, whose actions, products, technologies, services and strategies have been oriented towards the global agri-food industry and rural development, in particular the Kingdon of Morroco, under the coverage of the European Cross-Border Program of Andalusia-Morocco and the Middle East.
 «GO ARGÁN» OPERATING GROUP
The main objetive of GO ARGAN, is the development of a manual for the reintroduction and integral management of argan cultivation as an alternative to the monoculture of the olive grove, which is currently being developed in many areas of Andalusia. 
«GO ARGRAN» OPERATING GROUP
The main objective of the project is the development of a commercial clone of argan and pomegranate in Andalusia attending to the commercial characteristics that are demanded as an alternative to the cultivation of the olive grove.
INDUSTRIAL HEMP OPERATING GROUP
The Industrial Hemp Standardization Operating Group in Spain, Cultivation and Transformations has been formed for the elaboration of a fuctional guide as a tool for the cultivation and processing of industrial hemp in Spain. Existing regulations are virtually unknown and do not contemplate the use of leaves or flowers.
Agrointec has a multidisciplinary team, with extensive experience in the areas of engineering (agro-industrial, agronomic and software development), biology and nutrition, R&D project management, and international business development.
His  professional career has focused during the last 15 years in the areas of management, business development and operations of different technology-based companies, Spanish and multinationals, participating in the business development and digital transformation projects, specialized in issues related to the big data managemente of R&D projects.
He currently combines his responsibility as Manager at Agrointec Solutions SL, with the operations management in the Group Cellbitec and business development in other Group companies.
He also collaborates with the Aliter International Business Scholl, as a professor in the Master´s Degree in Biotechnology, within the Agrobiotechnology module, and as a tutor for Master´s final projects. In his blog MomentoTIC, he writes on topics related to ICT in general and its impact on specific markets.
Degree in Law and Master in International Trade from IACI, she has developed her professional career in the Legal, Quality and Business areas of national and multinational companies.
Since joining Agrointec, as Head of the Legal Area, she has been in charge of participate in the negotiation and validate the collaboration agreements that the company has established with different partners (both in the Agrifood market and in other markets that have allied with Agrointec to introduce its products in this sector), and, as coordinator in the Area of Internationalization, to define and monitor compliance with the company´s international business development plans, through the Ready2Go (EU) and Xpande (Spanish Chamber of Commerce) programs.
In addition, as Head of R&D Services, has been developing the fuctions of aid and subsidy managemente for the company´s R&D projects as the coordination of the R&D consulting services for companies in the agri-food sector.
Industrial Engineer, from the University of Almería, has experience in the development of R&D projects in the agro-industrial sector, specialized in the design and development of agricultural machinery, as well as in the desing and execution of projects for automation, transformation and improvement of production processes.
Since joining Agrointec, he has been the Head of the compnay´s Engineering department, responsible for leading the various projects for the development of equipment (such as the SEEDMACH® product line), as well as to participate in the preparation of the reports of the R&D projects, and in the provision of consulting services for the different clients that Agrointec has.
He has extensive knowledge in CAD-CAE-CAM design, in structual mechanics, in the managemente and operation of companies related to the agri-food industry, and in the management and coordination of work teams.
Agronomist passionate about technologies, desing, innovation and everyting that means breaking the established sterotypes.
In all these years of training and work, and after a first stage dedicated to research and mechanical design, he has acquired solid knowledge of innovation management and R&D projects, linked to the agri-food sector. He has also been involved in  professional projects more linked to strategic and digital marketing.
In recent years he has approached the seed sector, where he has been responsible for operations and plant improvement in Spain of an international company for the marketing of horticultural seeds.
To start his professional career as a researcher, to live a wide experience as an entrepeneur and manager, followed by another stage linked to commercialization, he has returned to the world of agricultural R&D, closing a circle in his professional evolution, returning to his beginnings, but with a 360º vision that offers a greater perspective, resources and solid knowledge to face the new present and future challenges.
He is passionate about technology, high perfomance systems, scalability and reliability, and mobile bots & apps that make everyday life easier and more entertaining.
Leader of high performance teams oriented to innovation, has managed technological teams and collaborated in a multitude of innovative projects, in companies that sought to create something new and different from the existing: Revival Tech, Advernet (DaleAlPlay.com, TeVendo, OZÚ.es, vShaker), Next Chance (TheRanking.com, Critizen .com), Vocento Group, or ICOM Consulting (MobiPassword), among others.
Its focus is always to form a team with a lot of knowledge, passion for technology, and friendship; managing projects with AGILE and LEAN methodologies. Listening to analytical data, pivoting quickly and making constant changes according to business needs are your keys to quickly finding a sustainable model in the company. Innovation and product creation from scratch is a very difficult process, but it is a conviction that working as a team everything becomes possible and much easier.
This Senior Technician of Clinical Analysis and Quality Control, has developed her professional experience as a laboratory technician at the La Mojonera Center of IFAPA in Almería, where she has participated in different projects for plant improvement and characterization of plant germplasm, until joining Agrointec, As the person in charge of the follow-up of the tests for the evaluation of the effect of our bioproducts in different types of crops, to determine their effect on the nutrition of the plants.
Currently she is finishing her studies of Chemical Engineering.
Master in International Trade and Bachelor of Economics from the University of Oslo, has focused his professional career in the areas of operations of multinational companies in the oil sector, civil engineering, pharmaceutical industry and, during the last nine years, in the agrifood industry. He is responsible for business development in Agrointec.
His extensive experience in managing multinational cross-cutting projects, together with his command of several languages (English, Swedish, German, Spanish and Farsi) give him an ideal profile to detect emerging opportunities in the different markets, as well as the development of the negotiation and closing of the agreements for the consolidation of the company's target markets.
.
Technological Innovation

for the

Agrifood industry
It is a group of companies, specialized in knowledge management and in the development and application of technological innovations, in the fields of biotechnology, plant improvement and the agri-food industry.
CELLBITEC Group is characterized by a constant effort of innovation, which allows it to offer the market advanced consulting services in technology and business development, as well as high level genetic improvement; these are some of its main supporters to become the ideal technology partner for a company willing to start or strengthen its business in the agri-food industry.
Agrointec has offices spread over 3 continents and 4 countries.