On August 1, part of the Agrointec team together with its partner Borregaard and the technicians of the distributor of its products for Western Andalusia Valenzuela y Cía, were present in the application tests of the DUSTEX dust biosuppressor that were carried out in the access roads of the Cítricos San José farm, which the Bollo company has in Gibraleón (Huelva).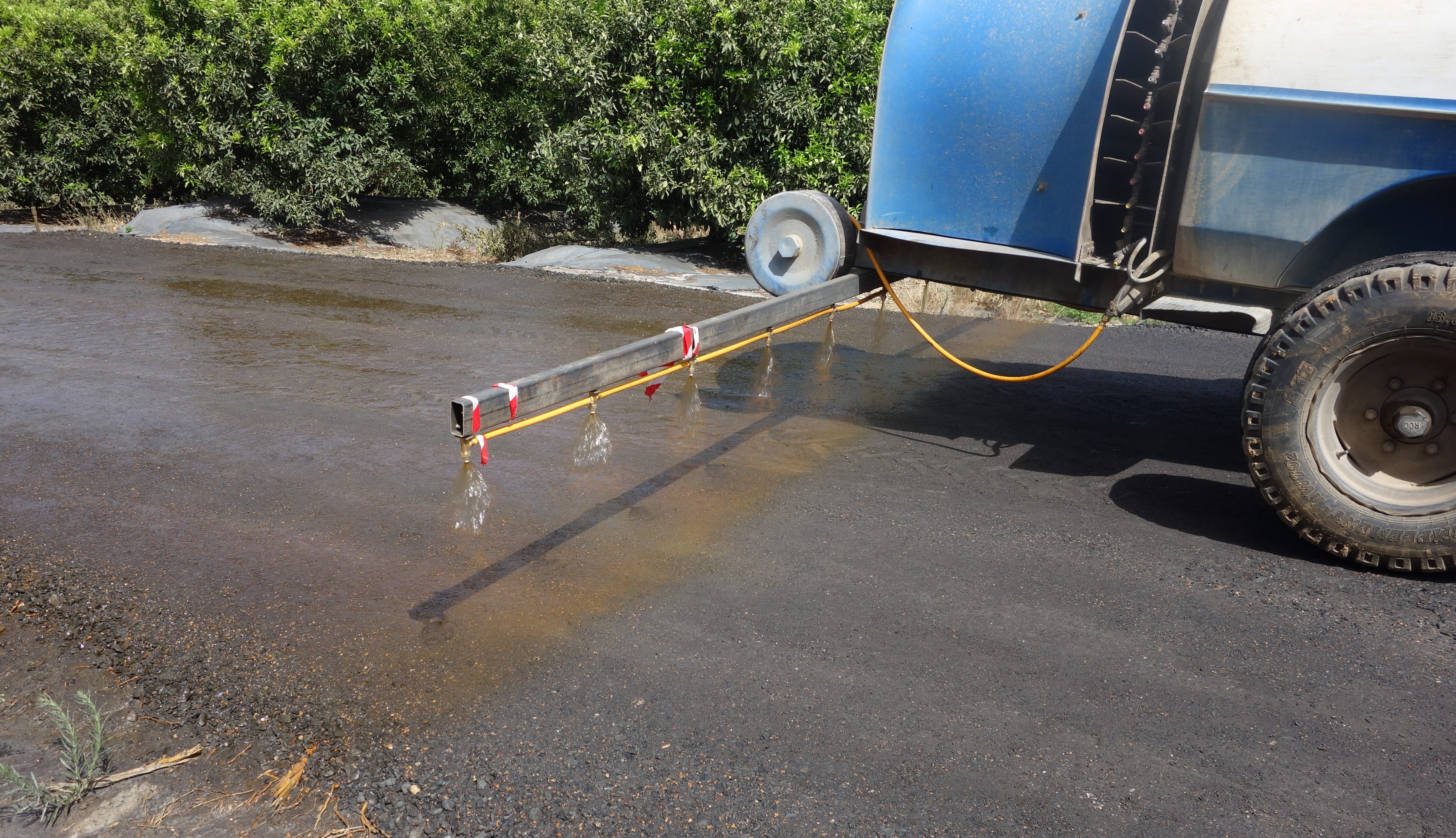 The main objective of these tests is to test the effectiveness of Dustex product to consolidate access roads and minimize the effect that dust has on crop yields, allowing to improve the process of photosynthesis of the leaves that results in a better quality of the fruits and greater productivity of the farm.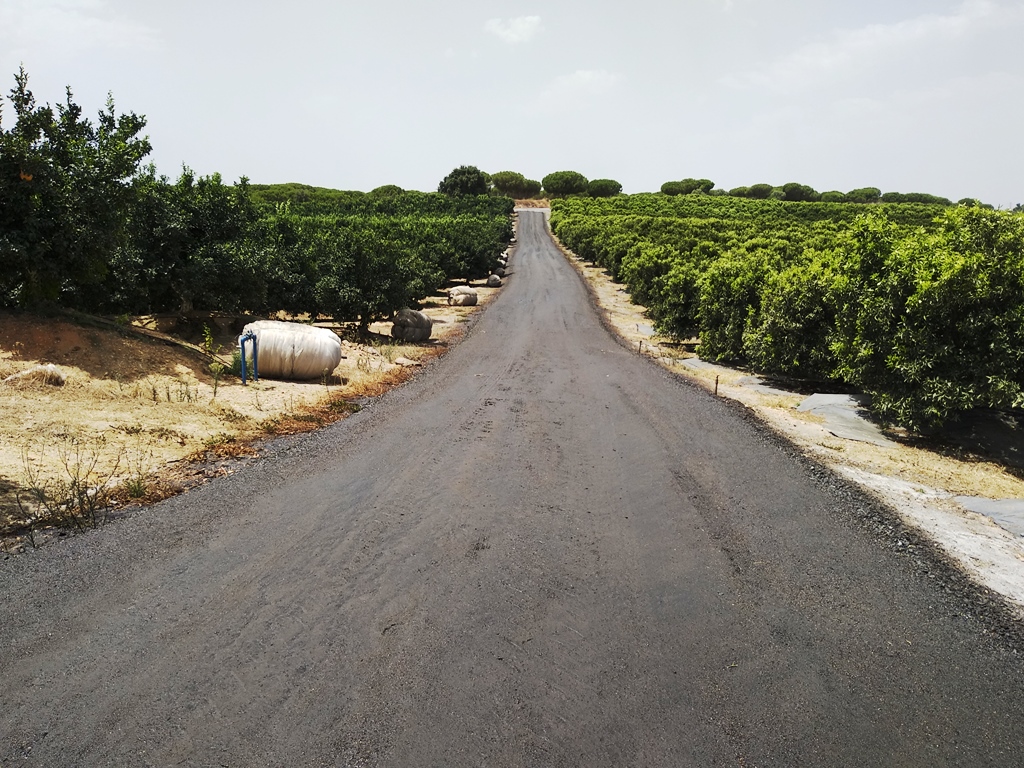 Las pruebas también sirvieron para definir el protocolo de aplicación de Dustex, en base a las condiciones particulares de los suelos de esta región frutícola.
DUSTEX® is a product, manufactured by Borregaard, which acts as a natural agglutinator of roads and soils, which minimizes the effect of dust on crops and consolidates the soil.
Dustex is based on a binder of nature, lignin, which binds the fibers of the wood. It is a product, therefore, sustainable and highly respectful of the environment, and guarantees an efficient agglomeration of the soil, reducing the amount of dust generated and thus preventing the degradation of the transit areas of vehicles and people.
You can learn more about this natural product by clicking here.
ABOUT AGROINTEC
Agrointec Solutions is a technology-based company belonging to the Cellbitec Group, which addresses the agri-food sector with innovative and state-of-the-art solutions, to support companies and public and private entities in this sector in boosting, enhancing and improving their productivity and of its operations. R&D is part of our DNA and is based on a triple approach: Innovation, through the conceptualization and development of specialized equipment with high performance and adapted to the needs of the market. Knowledge applied to the improvement, automation, transformation, optimization and / or digitalization of agro-industrial processes and quality and personalized services to respond to market needs, in aspects such as outsourcing, consulting, internationalization, marketing or specialized training.
ABOUT BOLLO
BOLLO INTERNATIONAL FRUITS is a Valencian family business dedicated to the production and marketing of high-end citrus and melons. Our origin is the family business founded by José Vercher Cuñat in 1922. The company is still run by the third generation of the Vercher family with the new addition of the fourth. With more than 90 years they continue to surprise in all markets. They currently have an international projection that continues to grow. Its staff of more than 800 people is fully committed to offer year-round fruit of excellent quality with the best flavor and all the freshness of the field.